In Ear Select Pro.

When it's important for you to still be able to hear ambient sounds like the audience or colleagues, but you want to use in-ear headphones with very high-quality sound, the In-Ear Select Pro might be the right choice for you. The Select Pro is identical to the above-mentioned In-Ear Pro, except it features a selective noise filter system. This filter system ensures better clarity of ambient sounds.
The Eartech in-ears are made of durable material and equipped with a Soft Ear tip (silicone technology) for a perfect seal.
How does it work?
The In-Ear system is equipped with a triple driver, which is also used in the regular In Ear Pro with triple drivers. In addition to this system, there is a clever device with selective sound attenuation (selective noise canceling) that allows you to hear all ambient sounds but filters them to ensure they are not harmful to your hearing.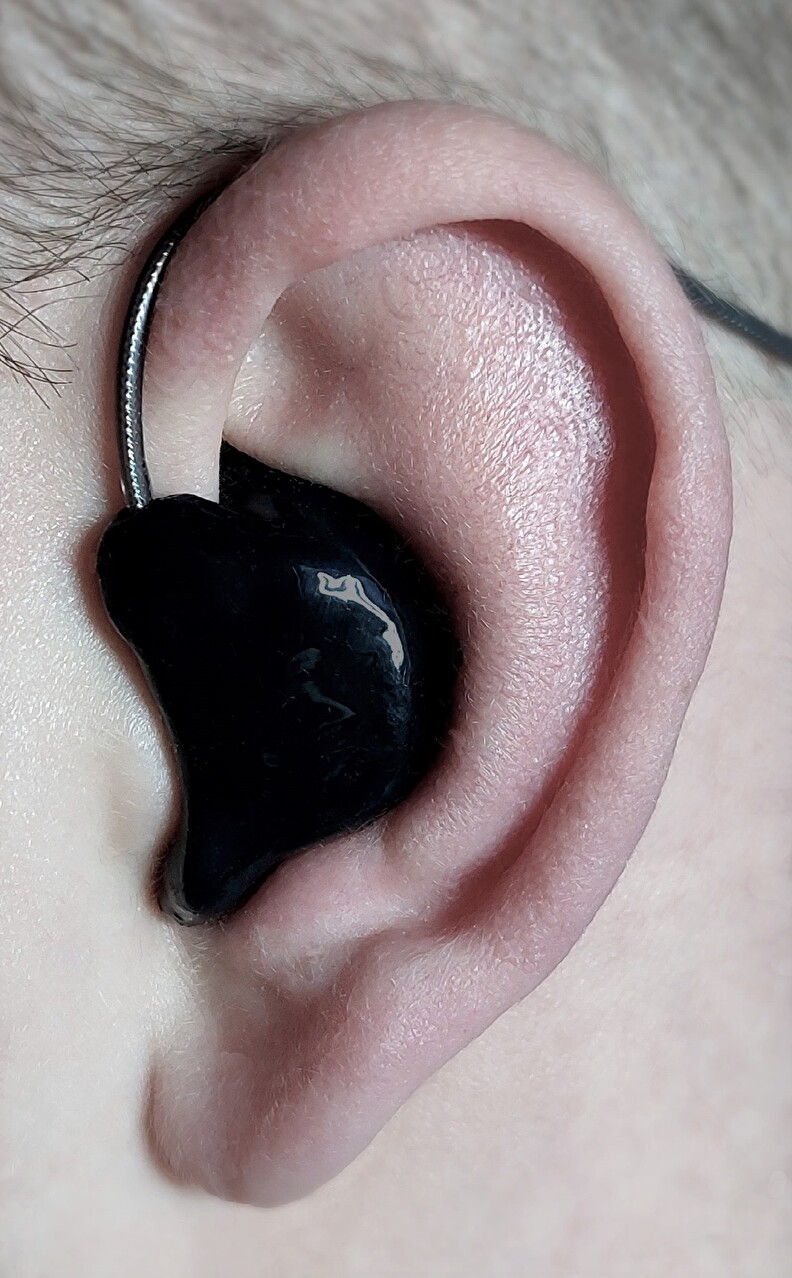 Shape
Material
Color
Delivery Time
Speaker
Connection
Warranty

: Fully customized. : cilicone technology.
: Available in various colors.
: 3 to 4 weeks (can be expedited by mutual agreement).
: Eartech Pro 3 (2 in 1) Frequency: 9 Hz / 21 KHz
Sensitivity: 109 Db
: Gold-plated 3.5 mm jack plug
: 1 year, extendable to 4 years.