Dog's hearing protection muffs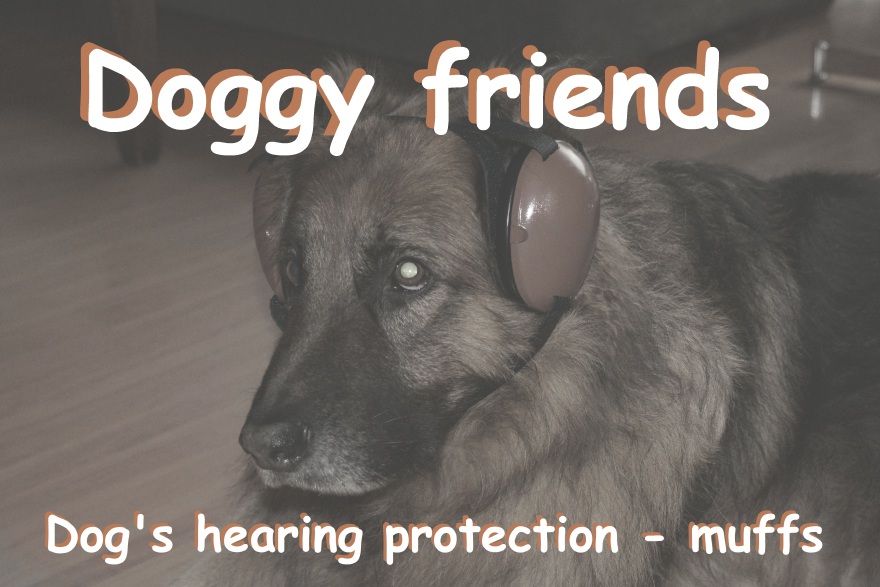 Dog's hearing protection muffs

Introducing Doggy Friends' Eartech Hearing Protection for dogs, thoughtfully designed to conform to the unique contours of your furry friend's head, ensuring the utmost in passive sound reduction. Dogs possess incredibly sensitive hearing, and just like us, they too deserve protection.
A dog's second most acute sense is their hearing. With Doggy Friends, you can safeguard their ears from loud noises and help them stay composed in the face of intimidating sounds.
Key Features:
These hearing protection muffs are comfortable, lightweight, and equipped with adjustable straps for the perfect fit. The wide, foam-filled ear seals are specially designed to provide maximum comfort and are precisely engineered to match the shape of a dog's head.
Usage Scenarios:
Use Doggy Friends Dog's Hearing Protection Muffs:

To minimize noise disturbances like thunderstorms, fireworks, barking dogs, crying children, construction, and other potentially distressing sounds.

To preserve your dog's hearing in any noisy environment.
Important Note:
While your dog is wearing Doggy Friends' hearing protection, it's essential to supervise them at all times. Exercise extra caution when taking your dog outdoors or in situations where not hearing all sounds could pose a safety risk.
Remember, your dog's hearing is precious, and Doggy Friends is here to ensure their auditory comfort and well-being.

Hearing protection / muffs for dog's.
Doggy Friends dog's hearingprotection Features:

•Specially Designed Wide Foam Filled Ear Seals for Maximum Comfort.

•Engineered specifically to properly meet the contour of a dog's head

•Comfortable and Lightweight

•Adjustable Straps for Optimum Fit.




What size Doggy Friends earmuffs needs your dog?
Eartech Doggy Friends ear muffs are available in three sizes.
The following diagram will make clear which size is best for your dog:
| | |
| --- | --- |
| | Head circumference |
| Doggy Friends for Small dogs: Size Small | 16 - 28 cm |
| Doggy Friends for Medium dogs: Size Medium | 29 - 38 cm |
| Doggy Friends for Large dogs: Size Large | 39 - 64 cm |




info@hearingprotectionshop.com
-11%

Dog's hearing protection muffs.

Hondengehoorkappen - Doggy Friends

Bescherm zijn gehoor tegen harde geluiden en houd hem rustig bij enge geluiden met Doggy Friends Het product is zeer licht van gewicht en daardoor zeer comfortabel om te dragen. Door het…

€ 78,95 € 69,95