Sleeping hearing protection - earplugs.
Sleeping hearing protection - earplugs.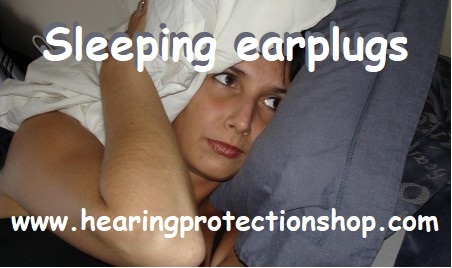 Snoring hearing protection - Sleeping earplugs.

WWW.HEARINGPROTECTIONSHOP.COM

Have you ever experienced the frustration of inserting a fresh pair of earplugs in your ears, hoping for a peaceful night's sleep, only to be rudely awakened by the relentless snoring of your partner, the never-ending hum of passing traffic, or the maddening antics of your less-than-considerate neighbors? According to recent British research, this scenario is more common than you might think, as approximately 25% of couples have resorted to sleeping separately due to one partner's disruptive sleeping habits. For the majority of these couples, the bane of their nighttime existence is none other than their partner's thunderous snoring.

Eartech Hearing protection - earplugs sleeping

What's particularly intriguing is the prevalence of snoring in the general population. Statistics reveal that around 30% of individuals aged between 30 and 60 are afflicted by this nocturnal cacophony. And here's an interesting tidbit: it appears that men are the champions in the snoring department, with their snoring rates doubling that of women.
But there's a silver lining for those desperate for a quiet night's rest. Enter the Eartech Uniplug sleep earplugs, your trusty companions in the battle against disruptive noise. These innovative earplugs excel at not only blocking out the infuriating environmental sounds but also in bringing the auditory chaos down to a comfortable, bearable level. So, if you've ever contemplated separate beds or rooms to escape the noise of snoring partners or the relentless urban symphony, you might find solace in these remarkable earplugs, designed to help you reclaim your much-needed sleep and nighttime peace.
Now available in different colors!








info@hearingprotectionshop.com