Cabrio - convertible hearing protection - earplugs.
Eartech Cabrio convertible hearing protection earplugs.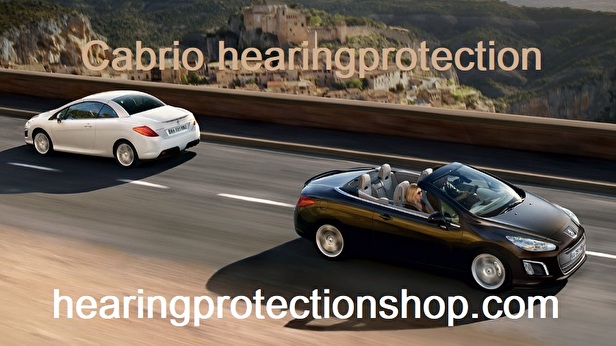 WWW.HEARINGPROTECTIONSHOP.COM
Driving an open-top convertible is undeniably one of the most enjoyable ways to get around, and we are delighted to contribute to this experience. With our special Eartech Cabrio - convertible hearing protection, you can now enjoy worry-free moments without concerns about potential long-term hearing damage. Our unique filters are designed to effectively eliminate bothersome high-frequency wind noise, allowing you to fully relish the sound of the engine while remaining completely aware of the surrounding traffic, effortlessly.

Hearing protection - earplugs for a Cabrio - convertible ride.
The sensation of the wind in your hair, the sun on your face, and the liberating feeling of driving with the top down are unquestionably beautiful experiences. We understand that you want to cherish those moments, which is why we have developed Eartech Cabrio. Whether you're cruising through picturesque landscapes or simply heading to work, our cabrio hearing protection offers you the peace of mind you deserve.
With Eartech Cabrio, you won't have to worry about harmful noise levels that can occur at high speeds and strong gusts of wind. Our advanced technology dampens the disruptive wind noise without compromising the sound of the engine and other ambient noises. This means you can still enjoy the powerful roar of the engine and communicate safely with fellow road users while driving in comfort and style.
Whether you're planning an adventurous road trip, a relaxed weekend getaway, or simply savoring your daily commute, Eartech Cabrio is your trusted companion to protect your hearing without sacrificing your driving pleasure. So, hit the road, feel the freedom of the open highway, and rely on Eartech Cabrio to accompany and safeguard you during your convertible adventures.
Now available in different colors!