Formula One F1 Earplugs - Hearing protection
Formula One F1 Earplugs - Hearing protection


Look forward to see a Formula one Race with LEWIS HAMILTON, JOLYON PALMER, JENSON BUTTON Soon, don't forget your Eartech Formula One earplugs!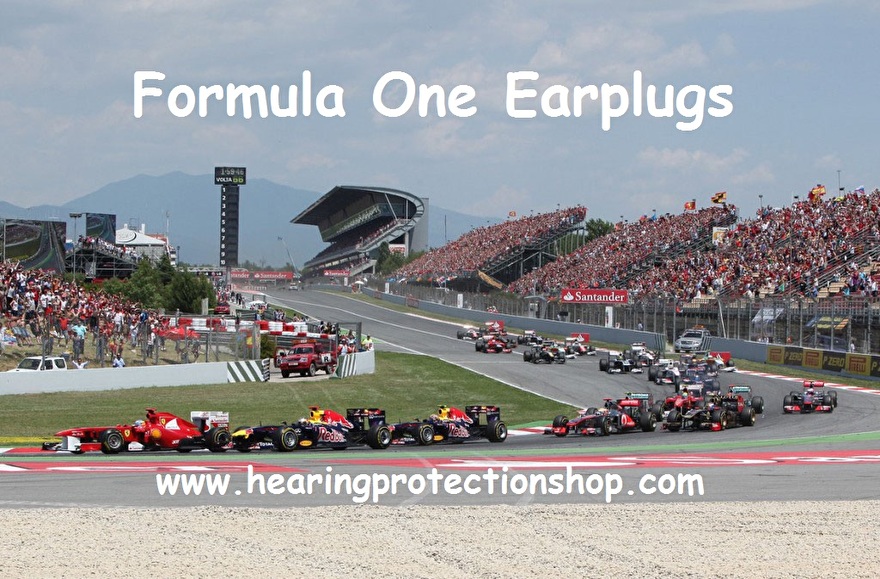 Formula 1 racing is so loud that fans would have to wear Eartech F1 earplugs in order to enjoy the spectacle at safe noise levels.

Noise levels at Formula 1 races are loud enough to potentially cause hearing loss.
A generally safe decibel level for sound is around 75 dB. It is unlikely that hearing loss will occur even with extended exposure at this level. Once you increase this level to 80 dB, however, hearing loss becomes a risk. The time it takes for hearing loss to occur depends on how loud the sound is – the louder the noise, the quicker you will experience hearing damage. How loud is it?
Normal conversation – 60 dB
Motorcycle – 95 dB
Front row at a rock concert – 120 dB
Formula 1 race car at full throttle– 147 dB
As you can see, a Formula 1 race car is far above the 75dB safe zone, indicating that prolonged exposure is a risk for permanent hearing damage. Noise induced hearing loss can manifest itself in a few ways:
Damage to the inner ear causing the loss of high frequency hearing sensitivity over time. Noise induced hearing loss can also occur as tinnitus – buzzing, ringing, or hissing in the ear, preventing the sufferer from experiencing quiet. It usually occurs in both ears, but may not occur at equal severity in both ears depending on how the NIHL occurred and which ear was closer to that occurrence.
Different colors !​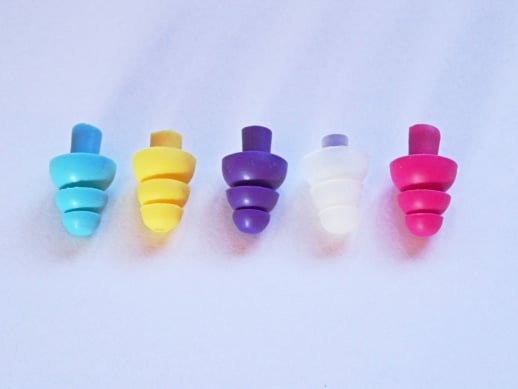 How to Prevent Noise-Induced Hearing Loss.
Prevention is the only real way to eliminate the risk of NIHL. If you plan to attend a Formula one race or participate in some other activity that produces sudden or consistent loud noise, there are measures you can take to protect your ears and your hearing:
If and when possible, put some distance between yourself and the noise source to lower the decibel level.
Wear Eartech F1 Earplugs. Ensure they are properly fitted to your ears.
After exposure, take some quiet time to yourself to allow your ears to stop ringing and fully recover.



Made of hypoallergenic, medical grade silicone!


The material moulds to your ear canal for optimum fit and attenuation designed specifically for formula one races, the (E.S.D) noise filter hearing protection by Eartech will help protect your hearing form harmful noise levels while allowing lower level noises such as conversation and music to be heard, so much more than ear plugs, Eartech untilizes (E.S.D) filtration technology to filter higher sound levels that cause hearing damage but allow lower sound levels tob e heard.


Info@hearingprotectionshop.com
-14%

Formula One F1 Earplugs Hearing protection (white).

Formula 1 racing is so loud that fans would have to wear Eartech F1 earplugs in order to enjoy the spectacle at safe noise levels.
Noise levels at Formula 1 races are loud enough to potentially cause hearing loss.

€ 17,45 € 14,95

-14%

Formula One F1 Earplugs Hearing protection (blue).

Formula 1 racing is so loud that fans would have to wear Eartech F1 earplugs in order to enjoy the spectacle at safe noise levels.
Noise levels at Formula 1 races are loud enough to potentially cause hearing loss.

€ 17,45 € 14,95

-14%

Formula One F1 Earplugs - Hearing protection (yellow).

Formula 1 racing is so loud that fans would have to wear Eartech F1 earplugs in order to enjoy the spectacle at safe noise levels.
Noise levels at Formula 1 races are loud enough to potentially cause hearing loss.

€ 17,45 € 14,95