Motorcycling hearing protection - earplugs.
Eartech Motorcycling hearing protection - earplugs - music - audio.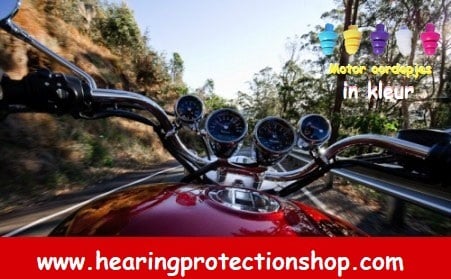 Motorcycling hearing protection - Eartech earplugs.

WWW.HEARINGPROTECTIONSHOP.COM

This Eartech motor plug is great for riding a motorbike and for people who are into motor sports - especially those who wear a helmet. Noise levels under motorcycle helmets can be very high. Above about 65 km/h or 40 mph the wind noise generated by the airflow over a motorcycle and rider exceeds the noise from the motorcycle itself. Motor and wind noise are damaging for the hearing. From a speed of 100 km per hour a motorcyclist is exposed to noise that exceeds 90 decibel. The law prescribes a hearing protection when the noise is above 85 decibel. Regular noise above 80 decibels will irrevocably lead to hearing damage. Wind noise is a big problem for motorcyclists. It not only leads to hearing damage, but also to a weaker concentration.


Hearing protection - earplugs for motorcycling.



Now available in different colors!







-30%

Høreværn - ørepropper Motorcykel (gul) duo pack.

Vindstøj fra motoren på motorcyklen kan være enormt skadelig for ørerne. Under en tur på motorcykel skal hårcellerne i øret udholde en masse støj og der er ikke nok tid til at hele. Hvis man efter en tur oplever hyletone…

€ 32,00 € 22,50